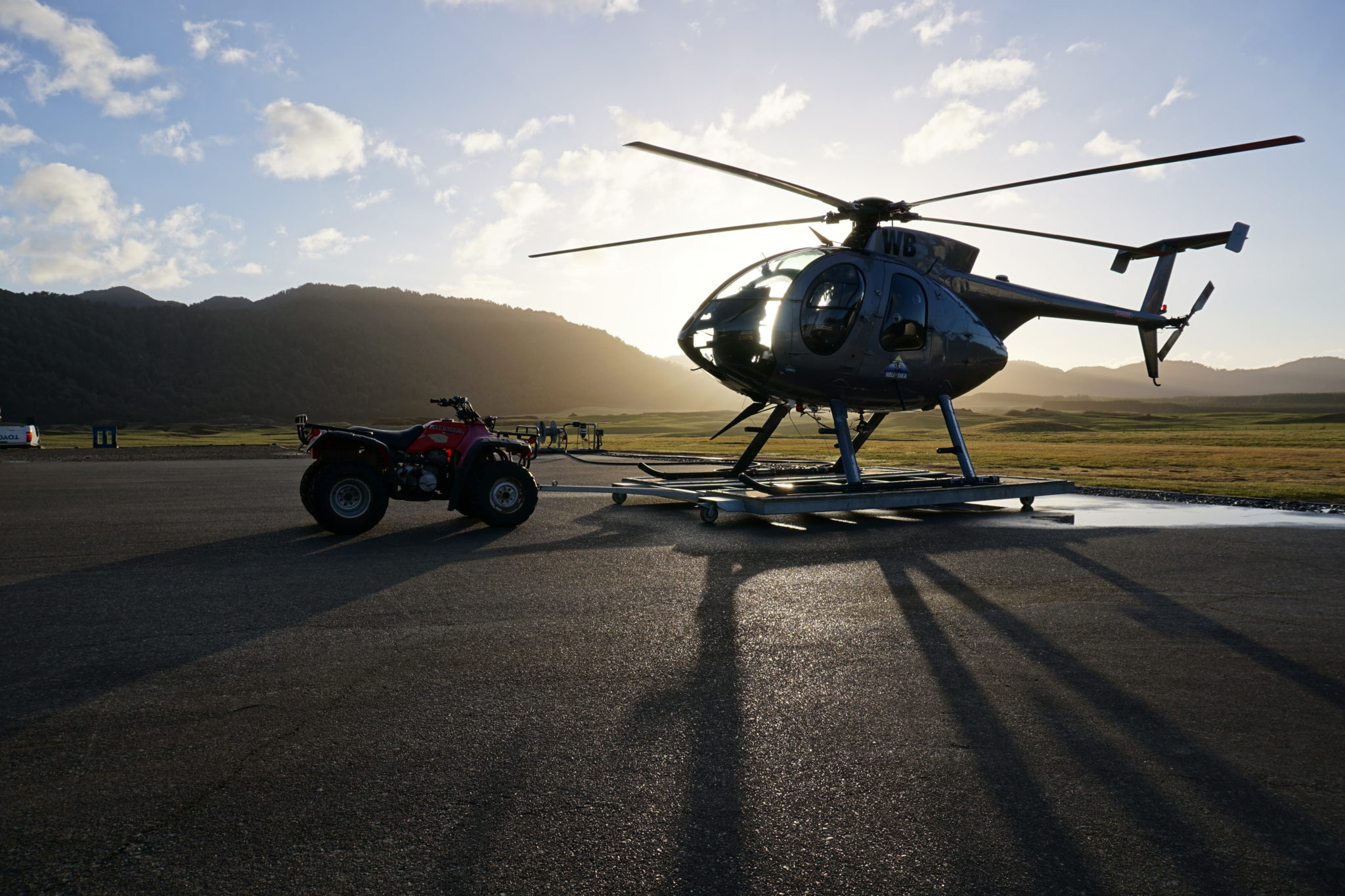 HUGHES
MD 500 E
Our H500 is truly the work horse of the Helisika fleet and unmatched in its class for versatility.  This very capable machine has been the preferred bush helicopter in NZ for decades. With its robust and compact design it's perfect for any operation involving tight unprepared bush pads and rough uneven river landings.
With seating for 3 or 4 passengers + pilot it comes equipped with a pod for baggage and our max internal load of 400kg.
As well as being the 'go to' aircraft for transporting our hunting and fishing clients into the wilderness we also use our H500 for a variety of other tasks including survey work, agricultural spraying and fertilizer application, Contorta pine wand spraying, fire fighting, wild animal management and a range of precision lifting operations like human sling and beehive transport.
Max internal load: 400kg
Max external or hook load: Up to 500kg and dictated by conditions
Max seating configuration: 4 pax + pilot
Cruise speed: 110kts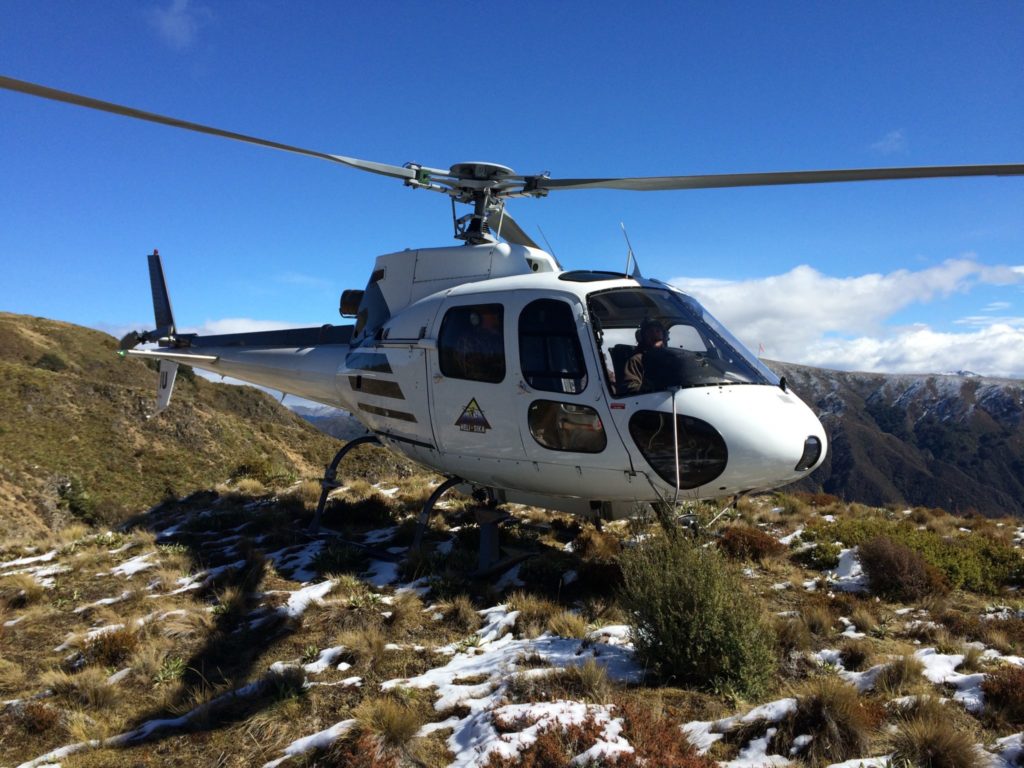 SQUIRREL
AS350 BA
Helisika's BA Squirrel helicopter was added to the fleet back in 2013 and was chosen for it's true multi role capability, passenger/pilot comfort, exceptional visibility and proven strong reliable design.  Since then our Squirrel has become the flag ship aircraft for the company performing many roles including general passenger transport, corporate charters, scenic flights, heavy lifting work, fire fighting, aerial filming and agricultural work.
Over summer it's become a common sight to see the Squirrel come back to base after dropping off a party of hunters or fishermen and being reconfigured in minutes with carpet and leather seating for a corporate charter or spray gear installed for an agricultural job. It's this versatility that makes the aircraft so critical to our operation.
With seating for up to 5 forward facing passengers + pilot and an external pod for baggage it makes it a good comfortable choice for longer charters.
Max internal load: 580kg
Max external or hook load: 750kg
Max seating configuration: 5 pax + pilot
Cruise speed: 110kts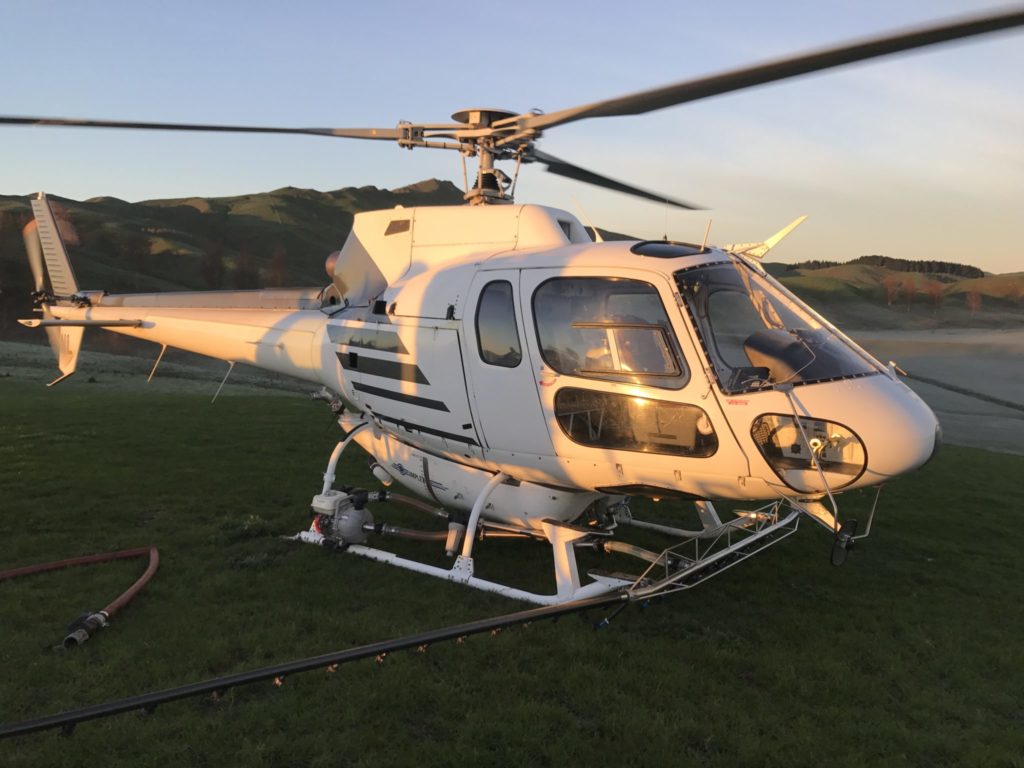 SQUIRREL
AS350 SD2
Dimensionally our AS350 SD2 Helicopter is exactly the same as the BA and can be configured to perform all the same tasks. The main difference between the 2 aircraft is the engine. The Lycoming engine in the SD2 is bigger and more powerful making this aircraft a great option for all of our heavy lifting, agricultural and general utility work. With an external lifting capacity of up to 950 kg this machine is very well suited to beehive transport, fertilizer/lime application, pasture spraying, fire fighting and construction type tasks.
Max internal load: 580kg
Max external or hook load: 950 kg
Max seating configuration: 5 pax + pilot
Cruise speed: 120kts